Quality
Merit Brass is the nation's leading supplier of flow control piping connections. We are committed to setting the industry standard for high quality products and services as a pipe nipple manufacturer and master distributor. Merit challenges our vendors and associates to innovate solutions that continue to raise efficiencies and quality standards.
Merit Brass is rooted in quality initiatives. It is through these initiatives that we deliver high quality products that are derived from state-of-the-art manufacturing and the execution of 5S principles.

Pipe and Pipe Nipples
Each stainless steel pipe and pipe nipple is inspected through PMI (Positive Metal Identification) with great attention to detail. Merit's die-stamping equipment gives our stainless steel pipe nipples complete and accurate traceability.
Our crating & tubing capabilities provide additional safety measurements for the transport of your pipe. Merit Brass also offers regular WOW (Warehouse on Wheels) flatbed runs to quickly and safely deliver your pipe requirement to your dock.

Vendor Process
Built on a foundation of quality and integrity, Merit Brass places tremendous value in our vendor process. Merit's vendors undergo an extensive quality assurance audit as part of our commitment to sustainability within piping infrastructures. Our executive leaders perform regular annual visits with our suppliers to review our current performance and strategize ways in which we can further partner for success.
We position ourselves with long-term vendor partners because of their commitment to quality and innovation. Merit's success is a result of strategically aligned supply chain partners that are committed to transparent communication and an ability to react to your changing PVF needs.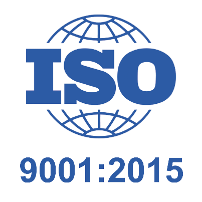 ISO
Quality program investments demonstrate a company's commitment to longevity and continuous improvement that results in efficient responses to your needs. In 1996, Merit Brass registered our Quality Management System (QMS) to the ISO 9001 standard. We continue to maintain our registered quality system as the ISO standards evolve.
In July 2018, Merit was certified to the 2015 standard. Throughout Merit's history of involvement in the ISO standards, our teams have dedicated themselves to process improvements with the ease of doing business with their department, co-workers, and you in mind.

CLICK HERE TO REQUEST A COPY OF OUR ISO CERTIFICATE
5S
Merit Brass recognizes how efficient you need your suppliers to be. As a result, we have implemented the principles of 5S and lean manufacturing throughout our facilities. Not only does 5S create a safer work environment; but it also expedites your needs from order inception through to fulfillment. The five pillars of 5S are: Sort, Set in Order/Straighten, Shine, Standardize, and Sustain.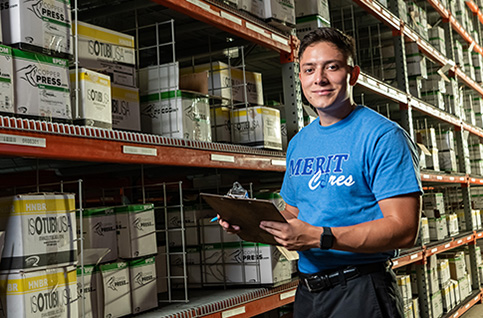 Approvals, Certifications, and Specifications
Our team of engineers work closely with our vendors, with quality at the forefront of our interactions. Merit Brass brings to you solutions that are consistent and reliable. By working with purchasing, our product line management searches for vendor partners that are technologically savvy, demonstrate integrity in the quality of parts, and are committed to achieving standards that meet your needs.
NSF 61: National Science Foundation's (NSF) certification 61 ensures that municipal water systems meet the regulatory requirements for potable water applications.
ASTM: American Society for Testing and Materials (ASTM) develops international voluntary consensus standards.
ANSI: American National Standards Institute (ANSI) is an organization that is privately held that administers and coordinates standards in the United States.
CRN: A Canadian Registration Number (CRN) is issued by each province within Canada by an authorized safety authority around fittings or pressure vessels that operate at a pressure greater than 15 psig.
IAPMO: International Association of Plumbing and Mechanical Officials (IAPMO) publish and develop plumbing product standards.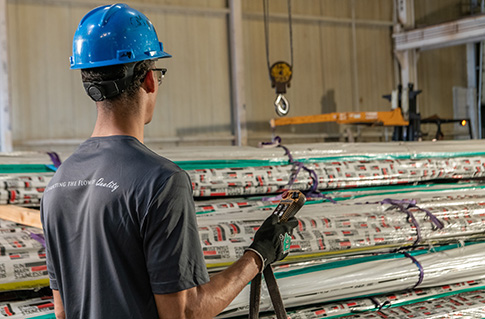 A Team Commitment to Quality
Merit Brass' foundation of quality is built around the passion of its team. We believe in investing in our associates through training and development programs designed to optimize their productivity, improve their soft skills, and increase opportunities for them within the organization. This commitment to quality within our talent translates to a collaborative team that is engaged and accountable. Our quality commitment is reflected in our daily processes that members of the team execute daily:
Quality department performing routine quality inspections
Order processing error-review
Streamlined picking and packing processes
Cycle count inventory
5S and lean manufacturing principles
Leadership and associate product & process training