A Guide to Major Types and Uses of Pipe Fittings
If your clients are confused about the wide range of pipe fittings available on the market, they're not alone. The variety of options available for potable water applications, such as those found in the NSF61 standard alone, can be mind-boggling. Covering a wide range of straights, shapes and applications, these fittings will work with a range of pressure rating needs, providing you with a wide range of options for your plumbing needs. Here's a quick overview to help you get started.
Pipe fittings are smaller parts of a plumbing system that make it possible for the transporting of fluids or steam through the piping system to change direction, split into multiple branches, change size, stop, or reach a point in the system. They can control the flow, provide options for emergency shut-off, adapt the pipe size for a range of retrofit needs, or secure a connection. In today's world, there is increasing interest in lead free fittings for potable water applications where lead can be a concern.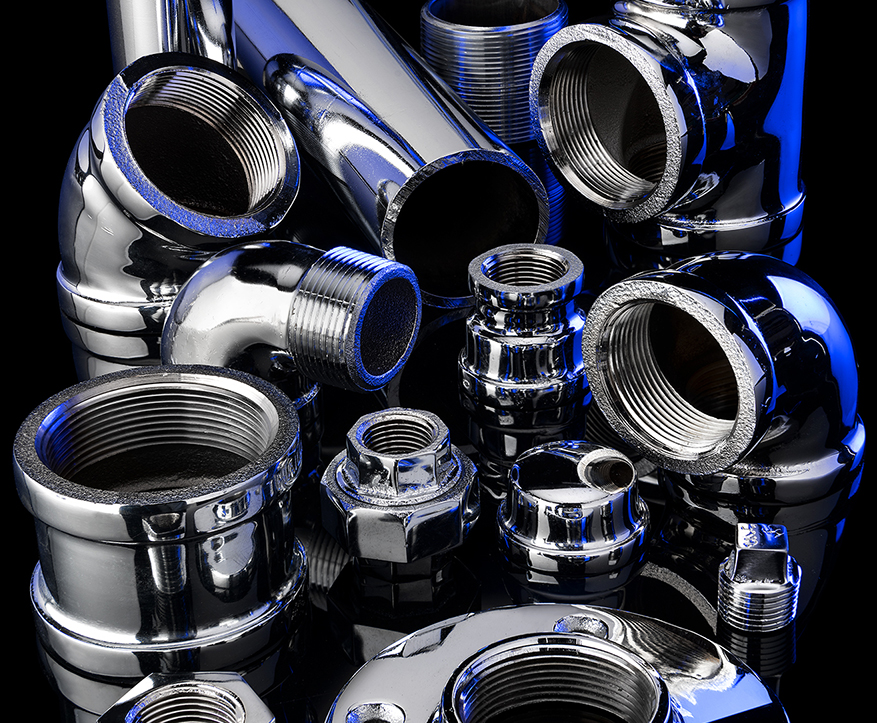 What Are the Main Types of Pipe Fittings?
Tee - When a water supply or drain needs to branch to go to multiple parts of the system, a tee is put into place to facilitate this. It creates a "T" shape that allows the water to run in multiple directions.

Cross - When water needs to flow in more than two directions at a time, a cross is often used. With an "X" shape, it allows water to flow in three different directions from the original direction of flow.

Reducer - If a pipe system needs to change size, a reducer is used to change from one size to another within the same piping system. 

Union - Designed to easily come apart, a union allows you to join two lengths of pipe that you expect will need to be taken apart frequently in the future.

Coupling - A coupling or coupler joins together two lengths of pipe, often at points where the pipe is run for long distances and multiple pieces must be joined together to make the connection. 
Adapter - An adapter allows you to change your piping type between two different systems. 

Outlet - These fittings provide a perpendicular (or branch) connection between the run of a pipe and to the branch pipe, effectively making a tee connection without the use of a tee fitting.

Valve - A valve allows you to control the flow of water, whether it's a check valve that only engages in specific situations, shut-off valves, or backflow preventers.

Cap/Plug - A cap or plug is used to create an end to a piping system, whether for testing purposes or for expected future development.

Pipe Nipple - A short length of pipe used to handle short distances, such as passing through a floor, mounting a tub spout, or similar applications.
Bushing - If you need to change pipe sizes in a very short length, a bushing is able to screw into a larger pipe and has threads in the middle for a smaller pipe to thread into. 

Pipe Flange - A pipe flange is used to create a secure connection, as it features bolt holes for fastening it to the surrounding structure or to another pipe flange, providing more strength in the joint.
How Are Pipe Fittings Measured?
Pipe fittings are typically measured by the nominal size of the pipe or inner diameter. The most common thread type is NPT which is a tapered thread. Fittings with NPT (National Pipe Thread) threads follow the American National Standard Pipe Thread standards. This means that the nominal diameter is the diameter in the middle of the threaded portion (measured by the top of the threads). NPT Fittings have an inside diameter and an outer diameter.
To ensure that you have selected the correct diameter for a piping system, you can use calipers and a thread pitch gauge. The general rule of thumb is to measure the very outsides of the thread and then subtract ¼" from your initial measurement.
What's the Difference Between Pipe Fittings and Tube Fittings?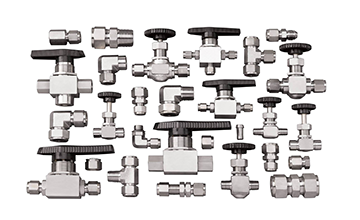 Generally speaking, pipe fittings are designed to work with hollow, round lengths that meet a particular schedule in terms of wall thickness, and the diameter determines what size the pipe is considered to be. By comparison, tube fittings can be designed in square, rectangular, and other shapes in addition to round, and are generally based in the exterior diameter and the thickness of the walls in a specific measurement, rather than meeting a particular schedule.
Now that you've got a better way to explain to your clients what a fitting is, you'll be able to showcase your expertise in the field and earn their trust for their project. If you need help finding the perfect pipe fitting for your next project, the experienced professionals at Merit Brass can help. Please feel free to reach out today with any questions or for more information on our lineup of high-quality fittings.
5/11/2023 12:40:21 PM