Merit Brass' reputation as a PVF manufacturer and master distributor is built around a team of associates committed to our success. The Merit Experience encompasses both our external and internal customers. The talent of Merit Brass executes innovation and daily results with a commitment to serve the needs of our industry.
The Merit Experience is about offering our associates opportunities which include: competitive benefits, training and development, and employee engagement programs. As individuals, we are empowered to challenge each other to improve our processes and enhance our teamwork. The Merit Experience is an associate's daily journey where communication is key.
Merit Brass associates focus on being stewards of customer success. We live and breathe fundamentals which are our core values to ensure that we succeed as individuals and as team members.
It is through collaboration and how we communicate by speaking straight and listening generously that we achieve true teamwork. Merit Brass associates also practice blameless problem solving which brings forth solutions and drive results. We continue to make Merit Brass a fun, respectful work environment.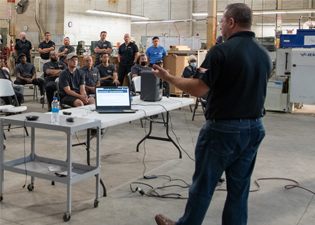 Communication
Communication is key in any organization. At Merit Brass, our associates receive communication in many ways:
One-on-one meetings around associate's needs and performance
Company-wide meetings arouns the current state of Merit Brass
Daily huddles around departmental needs
Annual performance reviews
Customer Opportunities Program focused on driving improvement
Employee 360 Surveys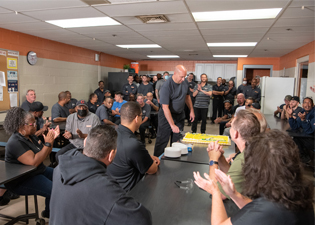 Employee Engagement
Merit Brass' associates are our #1 asset and we are focused on connecting with you in ways that enrich your experience at Merit including:
Continuous Development & Training
Opportunities for Promotions Within
Employee Recognition
Company Events Such As Luncheons, Parties, etc.
Birthday and Work Anniversary Celebrations
Merit Cares (Community Outreach)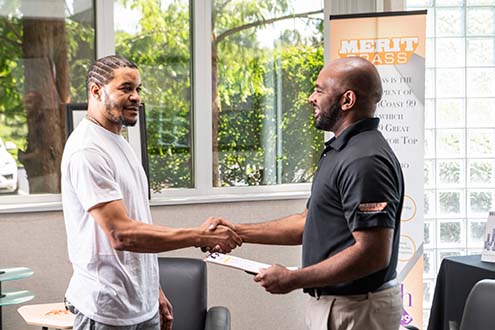 Employee Perks
Merit Brass recognizes that the world and its technologies continue to change. Companies continue to develop programs and initiatives that benefit associates. Merit Brass is committed to its family of associates by ensuring that our compensation and benefits packages are competitive:
Annual Performance Review With a Potential to Earn a Performance-Based Wage Adjustment
Hourly Associate Incentive
Employee Referral Incentive
401(k)
Profit Sharing