The plumbing industry is used to safely transport liquids and gases throughout commercial and residential plumbing applications. The plumbing industry is part of the larger sector - construction. Demand shifts in construction generally impact the plumbing industry and result in a decline in plumbing opportunities for plumbers.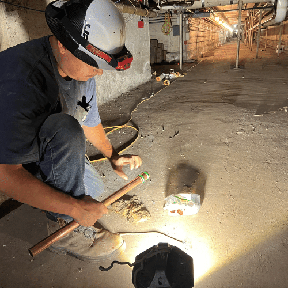 Plumbing is a system of pipes used to carry water from its source to the desired destination as well as removing waste and transporting it to local sewer systems. The two most common types of plumbing that use pipe, valves, and fittings include commercial and residential plumbing.
Commercial plumbing deals with complex pipe installations, repairs, and renovations in buildings and large housing complexes. This type of plumbing also includes the installation and maintenance of large waste removal and water supply systems.
Residential plumbing deals with home services such as waste, drain, and sewer lines as well as water heaters and plumbing fixtures. Residential plumbing also covers the outdoor plumbing needs of your home such as landscape irrigation and exterior drainage systems.
LEARN THE BASICS OF RESIDENTIAL PLUMBING
Throughout the plumbing industry, clean water and dirty water need to remain separated to keep homes and communities healthy. There are three main plumbing systems in most municipalities: potable water, sanitary drainage, and stormwater drainage.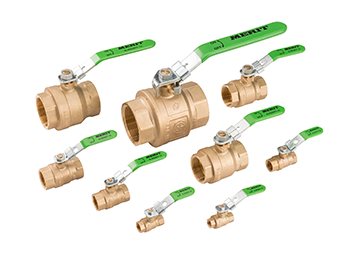 The potable water system is designed to bring in clean water from a main source for people to use within a building. There are systems installed in both commercial and domestic sites. It is critical that a potable water system's drinking line receives regular inspections, maintenance from a plumbing professional, and is free of any cross-piping connections.
The sanitary drainage or sewage plumbing system is designed to get rid of wastewater within a building through pipes that lead to an approval point of disposal such as a local sewer system. There are 2 main types of sewage systems: industrial and domestic. To ensure the safety of our global environment, sewage plumbing systems should receive proper maintenance and inspections from professional plumbers.
The stormwater drainage system is designed to carry excess water away from a building to maintain the integrity and health of the building. This system carries the water into community storm sewers. It is important that stormwater drainage systems are properly installed to avoid underground damage to the structure of a property. Regular inspection by a professional plumber of any drainage system is key to avoiding long-term damage.
In the plumbing industry, it's important that the materials being used are of the highest quality because of the transportation of liquids and gases. Due to their excellent resistance to corrosion, brass and copper are the most popular among plumbers. Copper based alloys are both extremely malleable and can also withstand high temperatures.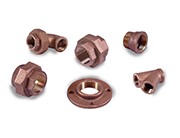 Red brass is an alloy that contains both copper and zinc. It is a very durable metal for the plumbing industry because of its resistance to dezincification and seasonal cracking. Red brass' corrosion resistance and moderate strength make it a viable choice alloy for potable water applications. Brass carries disinfection properties like copper. For brazing and soldering, red brass has excellent capabilities.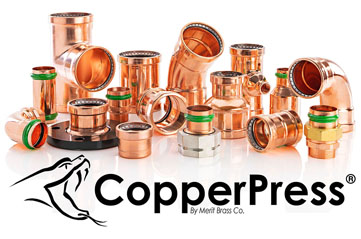 Copper is known to be an antimicrobial product that kills microorganisms on the surface which makes it a great disinfectant. Copper also offers plumbers strength and long-term reliability, which, in turn, requires little maintenance due to its corrosion resistant properties. In addition to its corrosion resistance, copper has excellent thermal conductivity. Copper is also easy to work with. Copper also serves our environment because it is recyclable.
Common Products of Merit Used in the Plumbing Industry